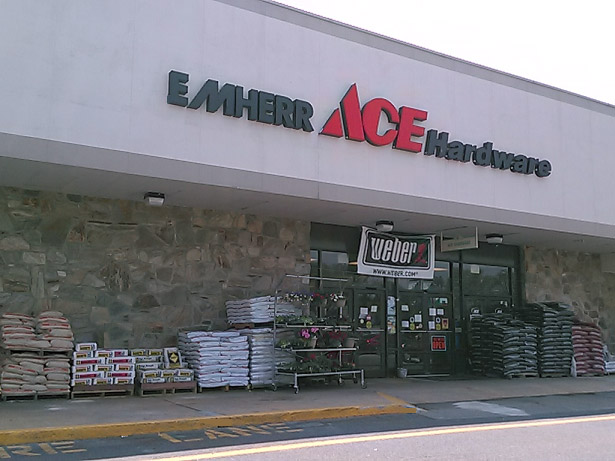 EM Herr is a family-owned and operated hardware store with deep roots in the farmland community of Lancaster County, PA. Founded by E. Marvin Herr in the 1950's, EM Herr started as a farm equipment business, supplying chicken houses and other farming essentials to local farmers. E. Marvin Herr started the business from his farm and later moved his expanding business, with his son, Dennis Herr, along route 272, just south of Willow Street where the original location still operates today.
The Willow Street store specialized in agricultural supplies and equipment in its early years and eventually joined with Ace Hardware to offer an expanded product line that includes hardware, lawn and garden, tools, plumbing & electrical supplies, paint and more. A new addition was built onto the store in the 1990s to house an ever-growing inventory. This store location is still thriving today and continues to offer the personalized service that built its reputation. They also continue to sell, install and service grain bin materials and drying equipment across a six state area.
In 2004, E. Marvin Herr's son, Dennis Herr, opened a second E. M. Herr Ace Hardware location in Columbia, PA in the Columbia Shopping Center along Columbia Avenue. In 2011 Dennis Herr purchased the company from his father and in 2012 Dennis's daughter, (the third generation) Ashley Herr-Miller, joined the company.
Today, EM Herr operates 2 successful store locations manned by a team of skilled and knowledgeable store associates. They continue to offer exceptional service and quality products, while honoring the traditions of old time values and planning for the ever-changing future.